"Rupture" is thick with consequences that can't be forgotten.
The Flash came back in a significant way this week.  "Rupture" is named for the metahuman doppelganger for Dante Ramon from Earth 2.  A doppelganger who is also the brother of Reverb, Cisco's doppelganger.  He's been enabled by Zoom to go for revenge on Cisco.  This is not what the episode is about though, so put that out of your head.  This is about an impossible decision for Barry, and the far reaching consequences that even the best intentio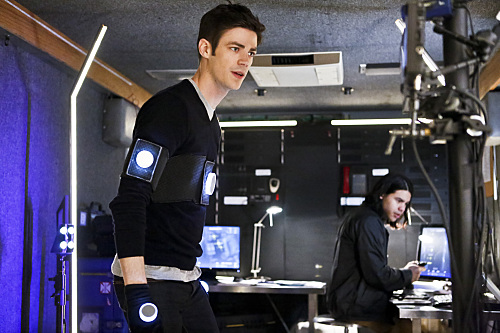 ns can bring.  There's so much going on in this episode, and most of it enters in to some pretty heavy spoiler territory, so this is going to be a more stripped down review because if you haven't seen this episode yet, you need to experience it firsthand.
The thing that stands out the most in "Rupture" is the emotion.  At no point is the heartbreak of and scene diminished by the promise of another.  Cisco and Dante's relationship is an auxiliary aspect of the story, but it still has weight thanks to Carlos Valdes' (Cisco) and Nicholas Gonzalez' (Dante) evolving chemistry and their portrayal of the siblings' complex relationship.  Rupture is kind of a baddass as well, his character design as well as the physical manifestation of his abilities is well executed, giving him a presence that most of Flash's villains of the week never seem to reach.  My favorite aspect of the episode would have to be Barry's decision to take a chance to return to his life as the Flash, or to leave it behind.  The buildup to this decision is prefaced by a "battle for Barry's soul" type scene between all of his father figures, Joe (Jesse Martin,) Harry (Tom Cavanaugh,) and Henry (John Wesley Shipp,).  This successfully externalizes Barry's inner struggle without breaking up the plot.
This may be my favorite aspect of the episode, but it's by no means the best or most memorable.  Zoom returns to Earth 1, and this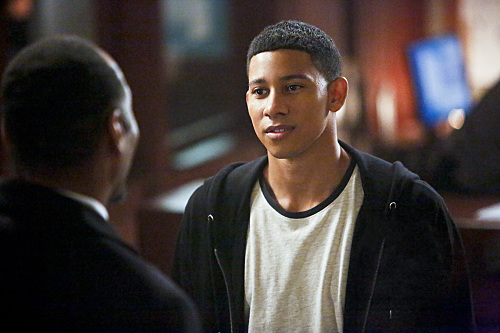 time he's determined to leave his mark.  How he does this is one of the most astonishingly dark moments of the Flash, and how it's conveyed defies the "lighthearted" nature of the series itself, but it does its job of showing Barry the consequences of his actions in an unforgettable way.
Final Word: I was giddy while watching "Rupture" because it is jam packed with exciting foreshadowing that Flash fans will be jumping up and down about, but even if that isn't your bag, you'll be hard pressed to remember a time (especially this season) that an episode left you with your mouth agape.  "Rupture" is close to being downright perfect, and if it's emotion you'll looking for, this is one episode that will leave you bursting with it.
"Rupture" gets a 9.5/10.  As a comic Flash fan, I am very excited (especially because the next episode is directed by Kevin Smith) to see where we go from here.  But if you aren't familiar with the comics, it's safe to say that the secrets yet to be revealed will blow your mind.